Luckily, I'm blessed (or maybe cursed) with a very Type-A personality. I compiled all of the information I found and created a concrete plan we could use to get on track and buy our dream home and fund a beautiful wedding within less than a year.

That plan is now this course!
FINANCES ARE AN EXTREMELY EMOTIONAL AND PERSONAL TOPIC.
It seems simple, but the biggest mistake I see in almost all financial articles and books I read is that they ignore that part of it. They assume everyone has a great relationship with money, and that we'll walk into our financial planning sessions with a complete emotional detachment.
They couldn't be more wrong.
When you're approaching a solution to your joined finances, you have to address every step with a focus on keeping things non-judgmental. Respecting how your partner communicates and ensuring you're moving forward rather than arguing about the past is paramount. You must address the emotional along with the facts. If you don't, things will only get worse.
GOALS AND DREAMSCAPING ARE NECESSARY FOR PROGRESSION.
I'm sure you've seen the finance advice where some "expert" tells you that you need to focus solely on paying off your debt, or building your retirement nest egg. What they're missing is the WHY behind your actions.
You don't have any incentive to better your financial position if you don't have some type of goals for your future in mind. Dreamscaping is an incredibly important part of your financial plan—and it's something you should be doing together.
Not only will this help your financial position improve, it will also bring you closer in your relationship. After all, if you're dreaming and scheming together, you'll be constantly focused on the gorgeous horizon in front of both of you.
And I'm here to show you how to add dreamscaping to your financial plan.
I'll show you exactly how to merge your finances so you can get on track and live the life you want.
When you sign up for 30-Day Finance Fix you get:
4 weeks of guided, step-by-step lessons to learn how to review your historical finances, reconcile inequality, and set goals for your future
Ready-to-use financial net worth templates and tools to set up your files in case of an emergency
The exact methods that allowed Chuck and I to buy our dream home and have a perfect wedding
Tools and tricks to determine if you need a "family CFO"
Step-by-step instructions to decide how to combine (or not combine) your family finances
Simple but powerful strategies that work
30-DAY FINANCE FIX IS FULL OF STEP-BY-STEP, ACTIONABLE GUIDES AND STRATEGIES READY FOR YOU TO IMPLEMENT TO GET REAL RESULTS.
Once you understand these methods, it's much easier to make all kinds of family decisions—like whether or not you can afford a vacation (hint: YOU CAN!), how to set up your kid's college savings plan, and much more.
WHAT'S IN THE COURSE:
4 killer modules, each packed with easy-to-follow lessons without any gimmicks or financial jargon.
A combination of CORE and BLITZ strategies, so your relationship with your money and your partner sees a dramatic and long-lasting improvement.
Template spreadsheets, worksheets, and guides to help move past the emotional stuff so you can make progress.
A case study product so you can see a real example of how this all fits together.
An insider look at EASY money tactics that you can do yourself. That's some big savings since you won't need to hire a financial planner!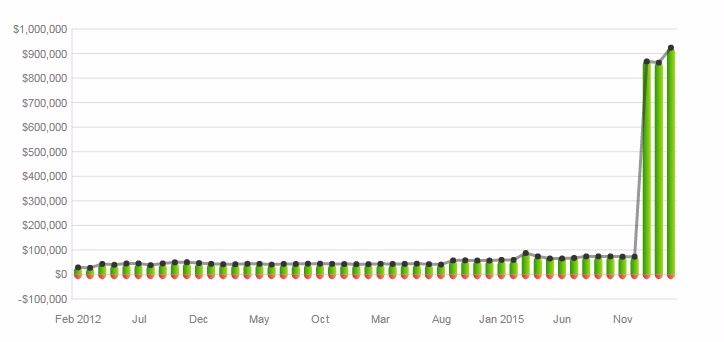 ---
Who is this course for?
If you're feeling lost about where to begin, how to have conversations about money, and how to plan for your future with your spouse, THIS IS FOR YOU.
Couples who are ready to start living their dreams on their own terms.
Couples who are frustrated by the feeling that they will never get ahead of their debt.
Couples who aren't sure how to reconcile historical inequality in their finances.
Couples who want to build a rock-solid foundation for their future together.
What happens when I buy this course?
You'll receive a confirmation email and shortly after an introductory email about the course.
Then, you will receive the lessons directly to your inbox every week. Yep-the course will come right to your email!
The course is self study and begins when you register.
Each week's lesson will have a bit of homework for you and your partner as well as explanations, guides, and theory that WORKS. It's essential to work through each one so that you create the foundation you need.
The whole point of this course is to give you the tools and guidance to stop over-thinking and over analyzing and just start DOING and getting to where you need to be, financially.
Stop fighting about finances.

Fix your finances and create a solid foundation.
Learn communication strategies that work.
Live your dreams.